A former Essendon chairman says the AFL club are making 'too many' mistakes, following the resignation of their new CEO just a day after his appointment.
Key points:
Ex-Essendon chairman says club are letting fans down
He says the club made a mistake by not doing enough research during the recruitment phase
The Victorian Equal Opportunities and Human Rights Commissioner said Mr Thorburn's job conflicted with the Bombers' stated values
Andrew Thorburn resigned as CEO of Essendon on Tuesday after it was revealed he was the president of a church that had posted articles on its website that criticized abortion and claimed the practice of homosexuality was a sin.
Essendon issued a statement saying views expressed by City on a Hill Church conflicted with club values ​​and that Mr Thorburn had been given an ultimatum.
Paul Little, who served as Bombers chairman from 2013 to 2015, told ABC Radio Melbourne he had empathy for the disappointed Essendon fans and "felt their pain".
"The mistakes that are made – there are just too many, quite frankly," he said.
"We all want, as supporters and members, we want a well-run, well-managed Essendon professional football club."
He said it appeared to be a failure that the club failed to find the views expressed by Mr Thorburn's church during the recruitment process.
"That information was there, it was easily accessible," he said.
"When you're in charge of a football club, you can't afford to have contentious issues – they have to be dealt with."
The City on a Hill Church had messages on its website that condemned abortion as "murder".
"As today we look back on the sadness and disgust of the concentration camps, future generations will look back with sadness on the legal murder of hundreds of thousands of human beings every day through medicine and in the name of freedom," the website said.
"Lust is a sin, sex outside of marriage is a sin, practicing homosexuality is a sin, but same-sex attraction is not a sin," another post read.
Mr Little said while Essendon allowed for different viewpoints, the club represented "diversity and inclusion".
"There needs to be an understanding on both sides and an agreement reached on how some of these issues should be handled, and in this case it would appear that hasn't happened," he said.
"Frankly, that's not enough."
Mr Little said the club was currently facing a lot of problems.
He highlighted the challenges the club faced in selecting a new manager and departures from the board.
"At this time we are not giving our members, our sponsors, our supporters and of course our group of players a reasonable return to the trust they have placed in these people," he said.
Essendon has been contacted for comment.
Labor lawyer sheds light on conflicting rights
Josh Bornstein, an employment lawyer with Maurice Blackburn, told ABC Radio Melbourne that Mr Thorburn could have faced unlawful discrimination in the workplace because of his religion.
"We have a conflict between the rights to religious belief and religious activity, which are recognized by law, and we also have the right to be free from homophobic defamation," he said. declared.
Mr Bornstein said for Essendon it was also about brand management.
"These issues are dealt with in a rush, in panic and with brand management at the heart of the exercise," he said.
Ro Allen, the Victorian equal opportunities and human rights commissioner, told ABC Radio Melbourne that under the law people have the right to hold a religious belief.
But they said Mr Thorburn's job conflicted with Essendon's stated values ​​of being "the most inclusive club".
"It is definitely a conflict of values ​​to employ someone who is not just a passive member of a church [but on the board]," they said.
"They actively worked against LGBTI people.
"Whenever it's in the media, it hurts a lot of people."
The commissioner pointed out that not all Christians share the views expressed by the City on a Hill church.
Although they could not comment on individual cases, they said Mr Thorburn's departure from Essendon may not constitute unlawful discrimination given that he had chosen to resign.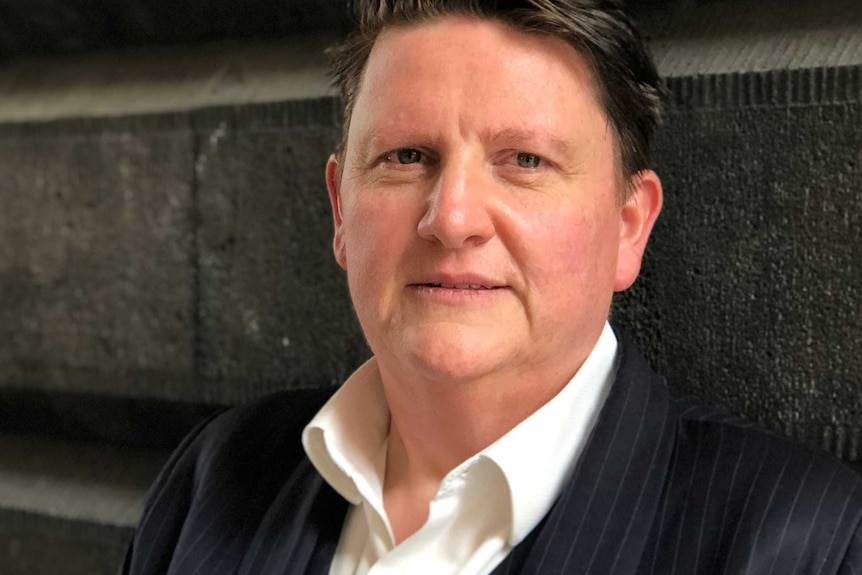 Essendon chairman David Barham said in a statement yesterday that the issue was over Mr Thorburn's position as church president.
"The Board has made it clear that, although these are not views which Andrew Thorburn expressed personally and which were also expressed before he took office as Chairman, he could not not continue to carry out his dual roles at Essendon Football Club and as chairman of City on the Hill," Mr Barham said.
Anglican archbishop defends Mr Thorburn
Mr Thorburn's City on a Hill Church is part of the Anglican Diocese of Melbourne.
The Anglican Archbishop of Melbourne, Philip Freier, has defended the ousted chief executive.
"In 2016, I joined the Archbishop of Canterbury and other international Anglican leaders in agreeing a statement which rejected homophobia and affirmed that 'God's love for every human being is the same no matter what. either his sexuality, and that the church should never by its actions give any other impression," he said.
"I haven't seen anything in Andrew Thorburn's comments that contradicts that position.
"It would be unfortunate if believers were kept out of professional and public life because of their personal religious beliefs."
In a statement posted to his LinkedIn profile yesterday, Mr Thorburn reiterated his respect for everyone, but said he was forced to compromise "beyond a level that [his] permitted consciousness".
"Today it has become clear to me that my personal Christian faith is neither tolerated nor allowed in the public square, at least by some and perhaps by many," Mr Thorburn said.
Before his resignation, Mr Thorburn told SEN that his views did not fully align with those of the church.
"Some of these opinions are offensive to people and upset people, and I really respect that," he said.
"I totally respect that people will have a different point of view than what was expressed, and I kind of say I do."
Jason Tuazon-McCheyne, the founder of Essendon's LGBT support group the Purple Bombers, told Radio National that Mr Thorburn's stances with the church and the Bombers were incongruous.
"You can't chair an organization that actively campaigns and has values ​​that are at odds with the organization you want to be CEO of – that doesn't work," he said.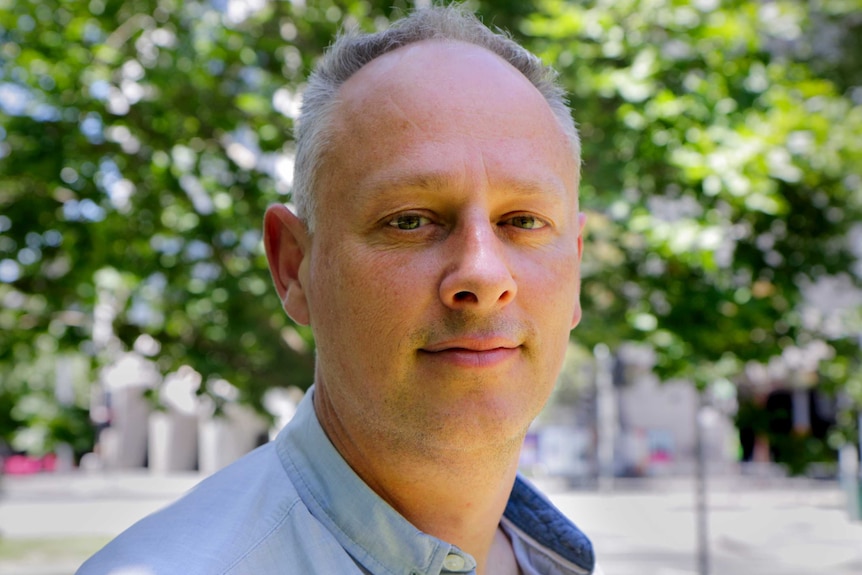 Mr Tuazon-McCheyne said that despite the initial failure of due diligence, he was "proud of the club" for making a quick decision to uphold its stated values ​​of diversity and inclusion by issuing an ultimatum to Mr Thorburn .
"They actually believe in their values, and I'm proud of that," he said.
"I can go to football as a gay man with her husband and son and be safe at football."
Essendon saga 'not about who runs a football club', says Andrews
Opposition Leader Matthew Guy has said football clubs should be able to hire whoever they choose.
"What do we do now, forbid people to go to church? Forbid people to go to the synagogue? Forbid people to go to the mosque? he said.
Victorian Premier Daniel Andrews also said Essendon's hiring decisions were up to the board, but he said bigger issues were at play.
"People can be upset that someone quit," he said.
"I'm much more focused on people hurting themselves and sometimes killing themselves because of bigotry and prejudice.
"Let's not lose sight of that. It's not about who runs a football club – it's about issues that are much, much bigger than that."